Welcome to our blog. We are Sarah and Romain, two locals in love with the Champagne region, also owners of our apartments in the heart of Epernay, where we welcome you with pleasure for your Sunday in Epernay.
To make each stay unforgettable, we share our favourite places, tastings, and other activities with you, where you can create your most beautiful memories while discovering the unique heritage of the Epernay and the Champagne region, France.
We have already designed a dream program for you to discover Epernay in one day. Today, we present to you a non-exhaustive list of places open for a Sunday in Epernay to allow you to enjoy your weekend until the last minute, without missing anything in Epernay.
Why a programme for a Sunday in Epernay? For our weekend guests who leave our apartments on Sunday morning but still want to enjoy the whole day in Epernay for some sparkling visits and tastings.
Because we test new places for you throughout the year, you can save this article in your favourites to have a look at before you come to visit us. We will continuously add new addresses not to be missed when you visit Reims, Epernay, and Champagne.
But before we find new nuggets, it's time for us to reveal our favourite spots open on a Sunday in Epernay!
Sunday in Epernay: Visits to the cellars and great champagne houses
If there are two must-sees on your day or weekend in Epernay, it's to visit a cellar and a Champagne House. Indeed, it is the ideal opportunity to discover champagne in all its forms, history, manufacturing process, and the old chalk pits where the bottles of champagne are stored, and there are more than 200 million of them under the Avenue de Champagne, Epernay.
We really recommend that you visit and tour both a large Champagne House and an independent winegrower's cellar, so you will have the opportunity to discover Champagne from two completely different but complementary angles.
Book your visit to one of the Champagne Houses or wineries that are open on a Sunday in Epernay:
The prestigious House of Moët & Chandon
Reservation on the site is mandatory

Mercier: audio-guided cellar tour on a small train is a unique experience!

Comtesse Lafond

De Castellane allows you to climb the steps of the tower at the end of the visit.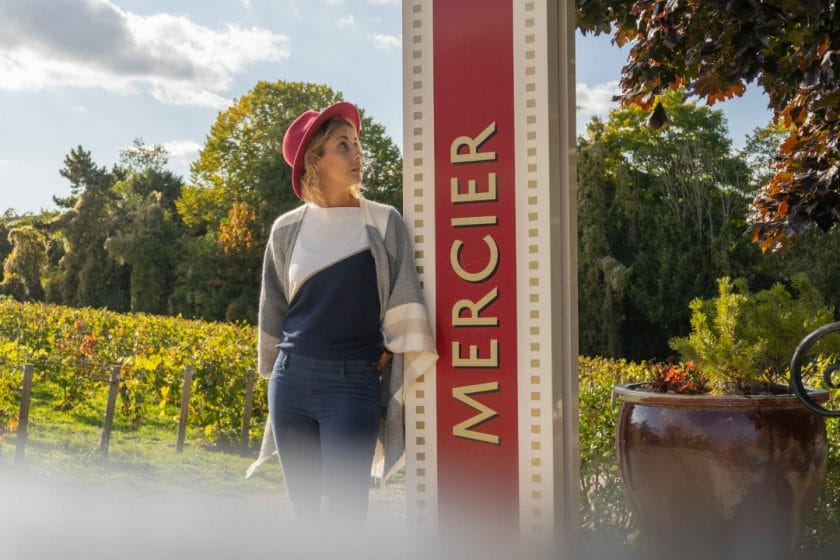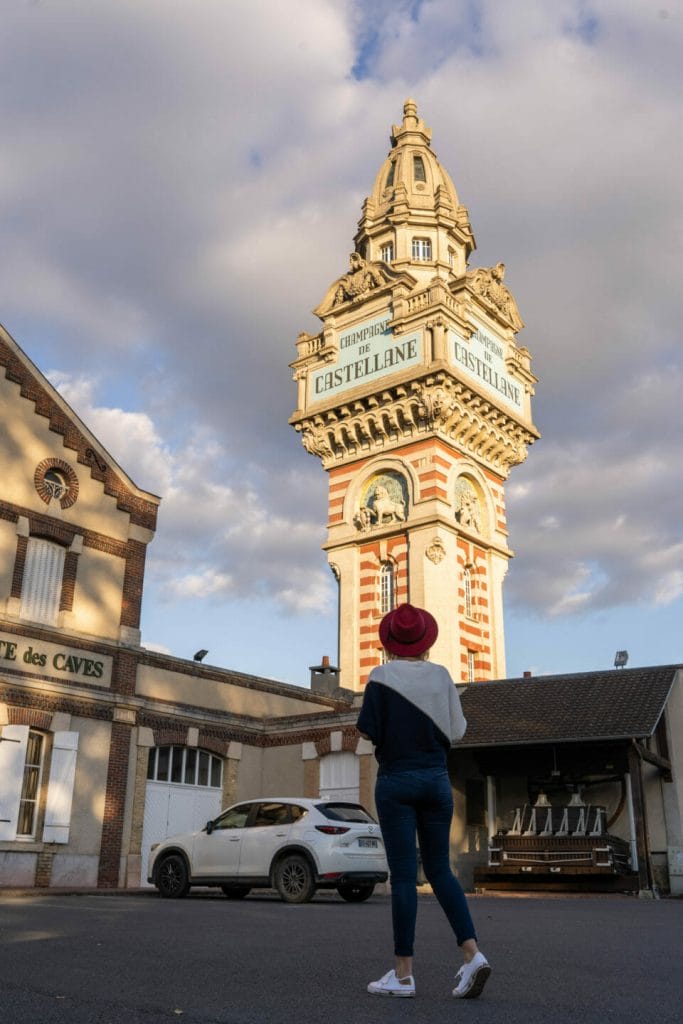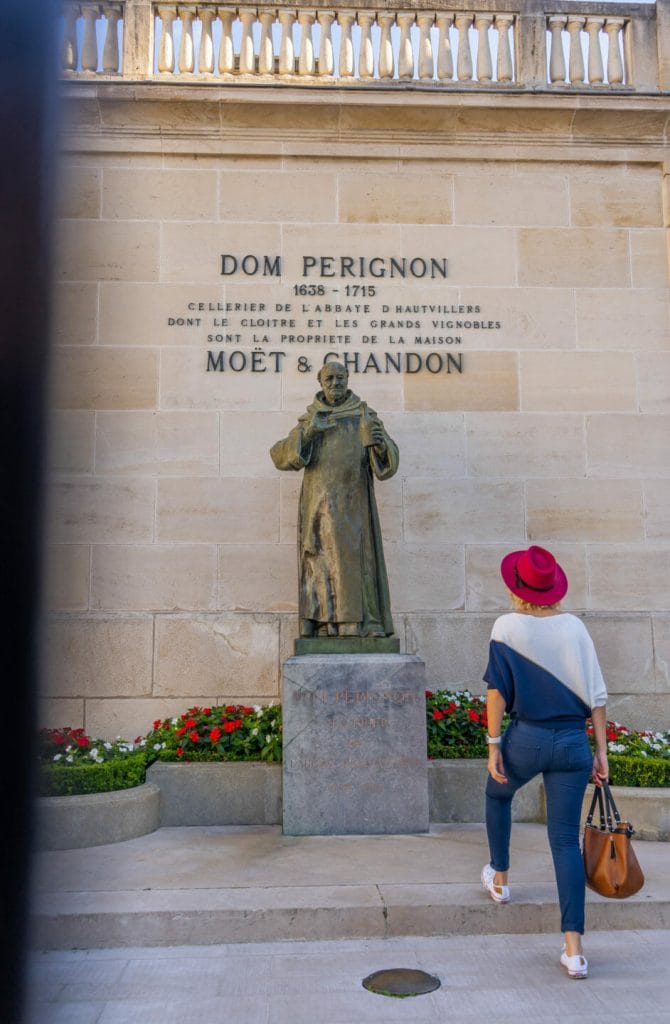 Where to Taste Champagne in Epernay This Sunday?
Usually, you will have the right to a sparkling flute after a visit and tour to a cellar, but if you want to enjoy a proper champagne tasting, you will have to head for the terraces and champagne bars of Epernay.
To find out where to have a tasting of the best bubbles of the Champagne vineyard on a Sunday afternoon, go to one of the following addresses:
Les 3 domaines (April to October)
An essential destination in Epernay for an unforgettable champagne tasting experience. Perfect for spending a memorable tasting day in the Champagne region.

Bar Brut
This bar on the Avenue de Champagne is one of my favorites. With a warm welcome and a very pleasant setting, it offers a unique experience, whether on its summer terrace or inside during winter.

Champagne Collard Picard
Also located on the Avenue de Champagne, Maison Collard Picard stands out with one of the largest terraces on the avenue. An ideal place for a chic Champagne experience.

La Banque
A unique experience awaits as you enter this former Bank of France turned into a champagne tasting venue. An unforgettable memory for champagne lovers.

Le C La Nautique (Only until noon)
Situated along the Marne and slightly off-center, this champagne bar not only offers champagnes from owners but also regional beers. Its location is especially enviable during the beautiful days.

Champagne Pierre Mignon
Located just a stone's throw from the train station and near the Epernay town hall park, this welcoming spot is open from 11 am to 7 pm. Perfect for a relaxed Sunday, guests can enjoy appetizer platters while experiencing excellent hospitality.

La Fine Bulle
A must-visit boutique for champagne lovers in Epernay. Offering a wide range of brands, it provides an opportunity to taste on-site with various options. Open from 10 am to 7 pm, the tasting price varies depending on the selected champagnes.

Le 19 Avenue de Champagne
Established by the General Syndicate of Winegrowers, this shop highlights Champagne vineyards. Featuring a selection of 100 different champagnes, it offers purchases and tastings starting at £8. Its terrace is perfect for enjoying the finer days, located right on the Avenue de Champagne.

Les Grands Vins de France
More than just a shop, Les Grands Vins de France is also an essential tasting destination in Epernay. Open from 10 am to 7 pm, this venue offers visitors a unique opportunity to taste a variety of exceptional champagnes.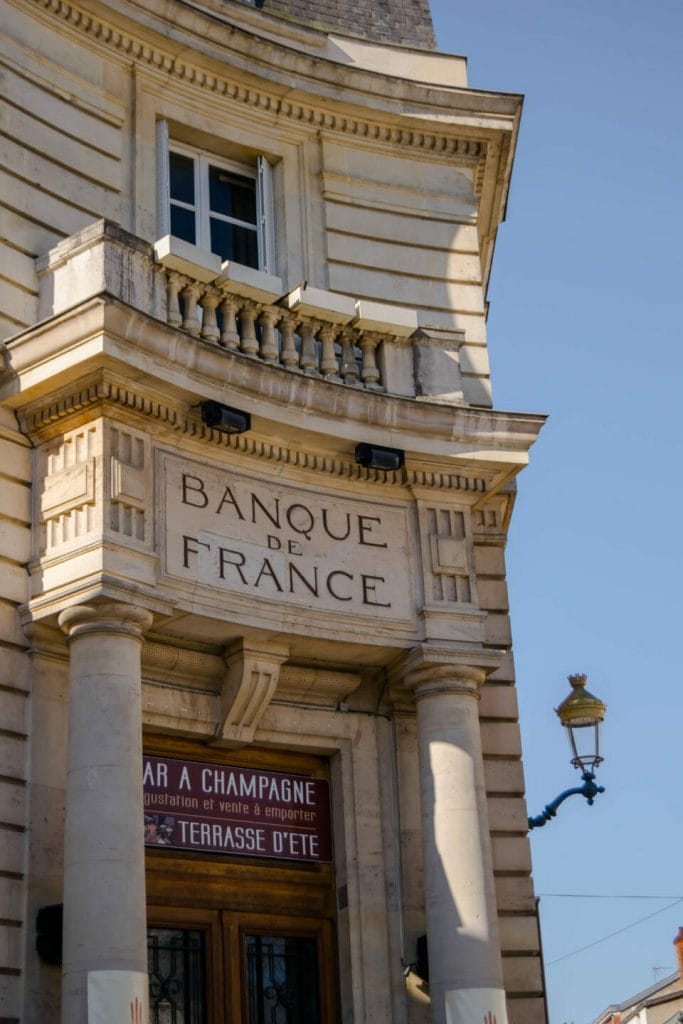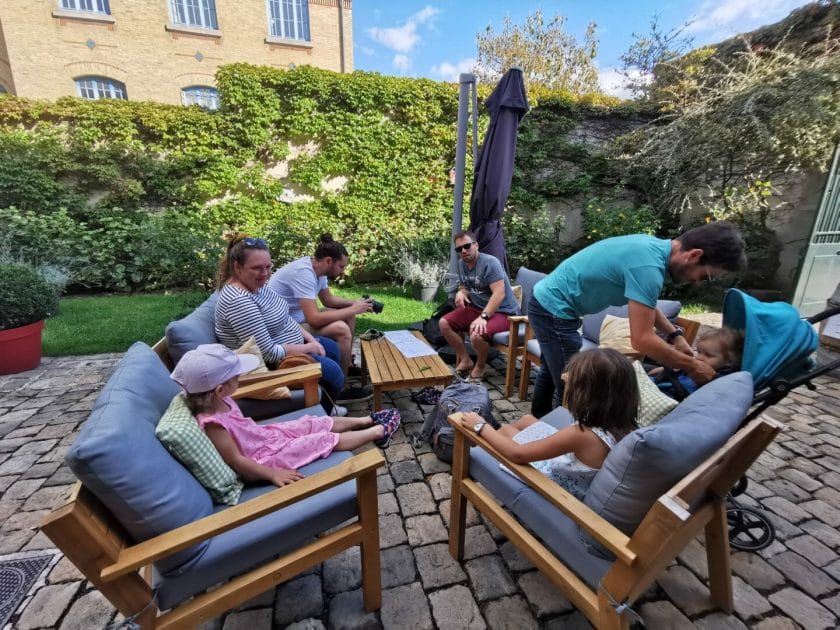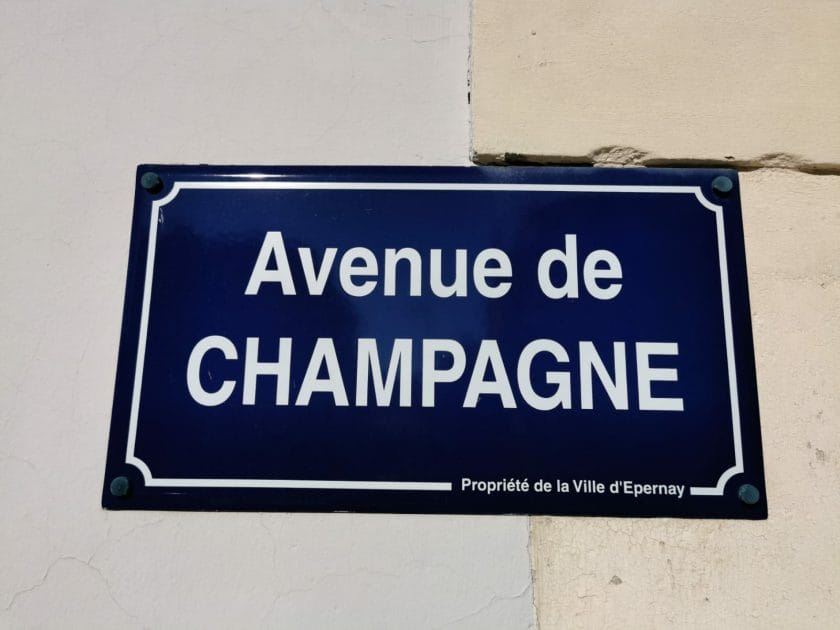 Restaurants Open on Sunday in Epernay: Your Complete Guide
After visiting cellars and tasting champagne, your taste buds salivate as you look at the restaurant menus in Epernay. You want to choose the restaurant that will welcome you but don't worry, we have tested them for you!
Whether you are looking for a gastronomic restaurant, a bistronomic table or a small cosy restaurant to share excellent Champagne dishes cooked with fresh products, you will inevitably find what you are looking for among the restaurants and brasseries which welcome you on Sundays at noon and in the evening.
If you are a gourmet looking for a good table, discover our selection of the best restaurants and brasseries in Epernay open on Sundays:
Kitsh Café
Start your Sunday in the most stylish place in Epernay. Open on Sunday mornings since March 2021, it even offers a monthly Brunch. Charlotte welcomes you with energy and a smile as bright as their coffee! Enjoy delicious pastries and an ideal drink menu.

Salon Eugénie
Perfect for a breakfast if you arrive early in Epernay. This salon offers pastries and quick lunch options like tartiflette or quiche, along with coffee or a glass of champagne.

La Banque
Head to the former Bank building turned brewery, offering a wide variety of French cuisine. A place where history meets contemporary dining.

Ch'ti Resto
The perfect spot for homemade fries and burgers. Simple, delicious, right in the heart of Epernay.

Stelvio
Recently opened, this restaurant specializes in homemade Italian cuisine. A must-visit for Italian food lovers.

Le Sardaigne
Ideally located in the center of Epernay, this brasserie offers a bistro atmosphere with reasonable prices, quick service, and hearty dishes.
A small market with a few local traders is held on the Place Auban-Moët every Sunday morning for those who have planned a picnic, where you can buy a few specialities before going for a walk.
Rôtisserie Henry 4
Just outside Epernay, in Ay-Champagne, is one of my favorite restaurants. Open for lunch and dinner, but be sure to make a reservation as it's often full!

La Cave à Champagne
Taste local specialties like Boudin Blanc, Andouillette de Troyes, or Chaource. Rich and generous local cuisine.

Le progrès
Offers simple cuisine at affordable prices with an always busy terrace. A pleasant place for a drink or a quick meal.

L'Eurasienne
Open for nearly 30 years in Epernay, they make an amazing Bo Bun! While Eurasienne offers pizzas, its specialty is Vietnamese dishes like BÒ LÚC LẮC with Kampot pepper. Perfect for takeout or delivery, enjoy it along the Marne for a guaranteed change of scenery!

Chez Shao
A must-visit for lovers of Asian cuisine in Epernay. With its summer terrace and cozy indoor space, it's perfect for an exotic culinary experience.

Heera Restaurant
Located in the heart of Epernay, this restaurant offers authentic Indian cuisine. Enjoy its summer terrace and spacious interior for a memorable meal.

Matsuri
For sushi lovers, Matsuri is the ideal choice in Epernay. Offering takeaway or delivery services, it's perfect for quality Japanese meals at home.

Le Progrès
An institution in Epernay, ideal for watching a football match or relaxing with friends. A friendly and warm place in the city's heart.
Guided Tours in Epernay: Discover the City This Sunday
In our opinion, visiting Epernay in the company of a tourist guide remains one of the most beautiful ways to discover its unmissable places. Travelling around the Champagne region with an expert guide is a promise of immersion alongside a local who will take you on a journey through the Champagne vineyards, wine cellars, and the town.
What's more, local guides offer guided tours on Sundays throughout the year, whether in the summer sunshine or the fine autumn rain.
We give you the contact details of the tour guides we have fallen in love with:
My Vintage Tour Company
The best way to discover the mysteries of Champagne and its region: we propose you to meet two passionate experts (a brother and a sister who love Champagne, its bubbles, but also great enthusiasts of vintage cars) to discover Champagne on board of an estafette, in Reims or Epernay.
From 42 € per person

Ay Champagne Experience
Isabelle takes you on a private tour in her red Mehari Electric and makes you discover the vineyards around her village "Ay-Champagne".
From 80 € per person

The impérial Marie Antoinette
Visite Epernay and discover the Avenue de Champagne in a double-decker bus entirely designed for the reception and tasting of Champagne. Enjoy stops at the most beautiful viewpoints around Epernay, Hautvillers and in the vineyards that surround us. The bus can be privatized.
From 55 € per person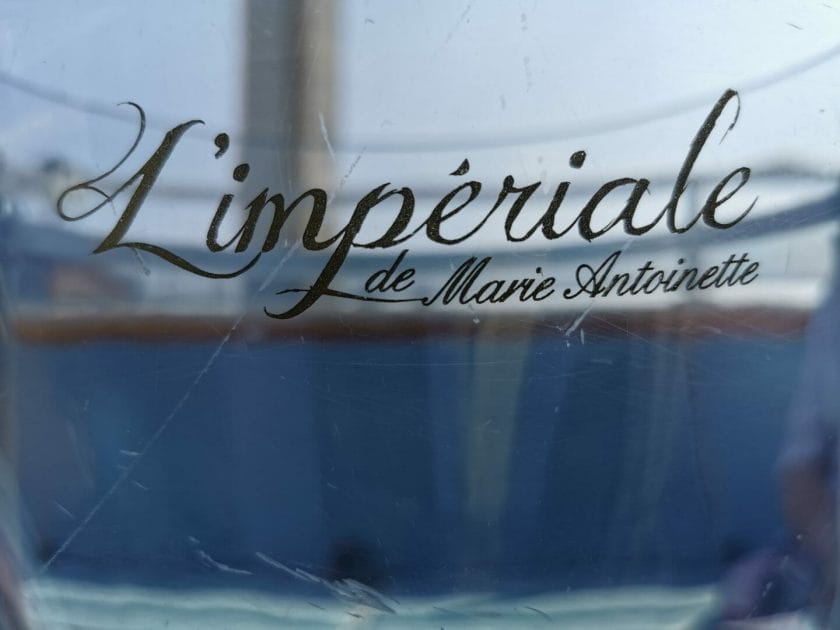 Cultural Activities in Epernay: What to Do on a Sunday?
And suppose you want to discover Epernay like the locals. In that case, we invite you to immerse yourself among them during the numerous events and activities organised by the town and the tourist office.
Special mention should be made of the "Habits de Lumière", an event organised in December, with a Sunday parade that arouses the curiosity of young and old alike and amazes car fans from all over France.
Pressoria
About ten minutes from Epernay, in the small village of Aÿ-Champagne, stands Pressoria, a champagne museum unlike any other. Pressoria offers you a unique and original sensory experience.
The Museum of Champagne Wine and Regional Archaeology
It took 10 years of restoration of this magnificent 19th century castle to transform it into a true 21st century museum. The museum is free every first Sunday of the month.
Epernay captive balloon
A 12 minutes flight at 150 meters high in a gondola attached to the ground ? Remember to call beforehand because if the wind blows too much the balloon does not take off.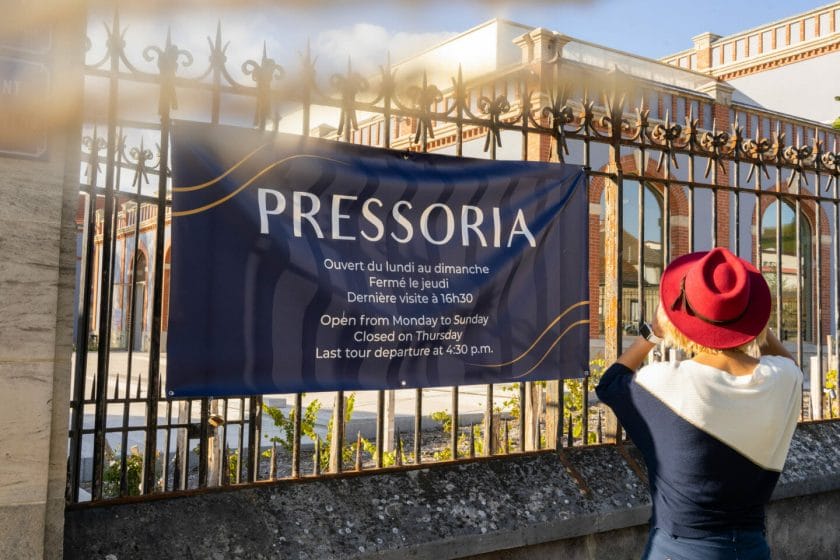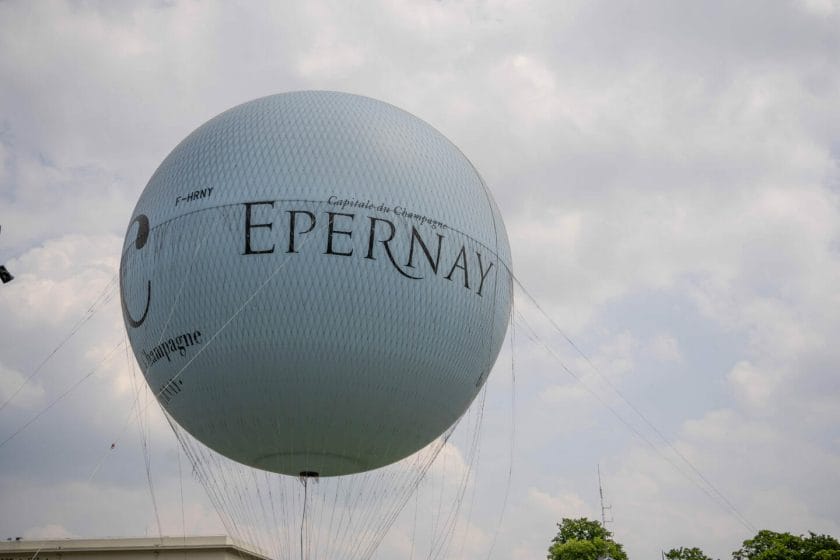 Don't miss anything in the official programme of the city of Epernay. It is regularly updated and will inform you of the details of the events that are not to be missed.
Discover the Best Champagne Souvenirs in Epernay
In Epernay, the Champagne Capital, finding Champagne souvenirs is essential to immortalize your visit. Whether you're looking for handcrafted items or champagne-related products, the local shops offer a treasure trove of finds. Here are some must-visit spots:
Saveurs locales
Located in the heart of downtown Epernay, this shop boasts a vast selection of Champagne souvenirs. Here, you'll find a variety of keepsakes, from cups and glasses to local artisan crafts.

Les Grands Vins de France
A paradise for champagne enthusiasts. This specialized store offers everything related to champagne, from glasses and champagne sabers to small desks, along with an excellent selection of champagnes.

Le Clos Gallice
During your visit to downtown Epernay, don't miss "Le Clos Gallice". This charming little shop brings together about thirty artists who exhibit and sell their work in this unique boutique/gallery. The experience is enhanced by the artists themselves, who welcome you to share their craft and passion.
---
If you also have good addresses in Epernay, leave a comment below. We will go there soon and with great pleasure to add it to our list of favourites to visit and tour in Champagne.
And if you are one of the lucky ones who spend a longer stay with us, we will share with you our best tips for visiting Epernay and the Champagne region, with some unmissable addresses to put on your schedule of activities.
You're looking for a pleasant way to wrap up your weekend ? I recommend discovering my favorite places to have a drink in Épernay, perfect for a relaxed Sunday.
Don't wait any longer, book your weekend in Epernay. We can't wait to share a moment with you, but especially to offer you an unforgettable stay in Champagne, France!
Pin this post !
On Pinterest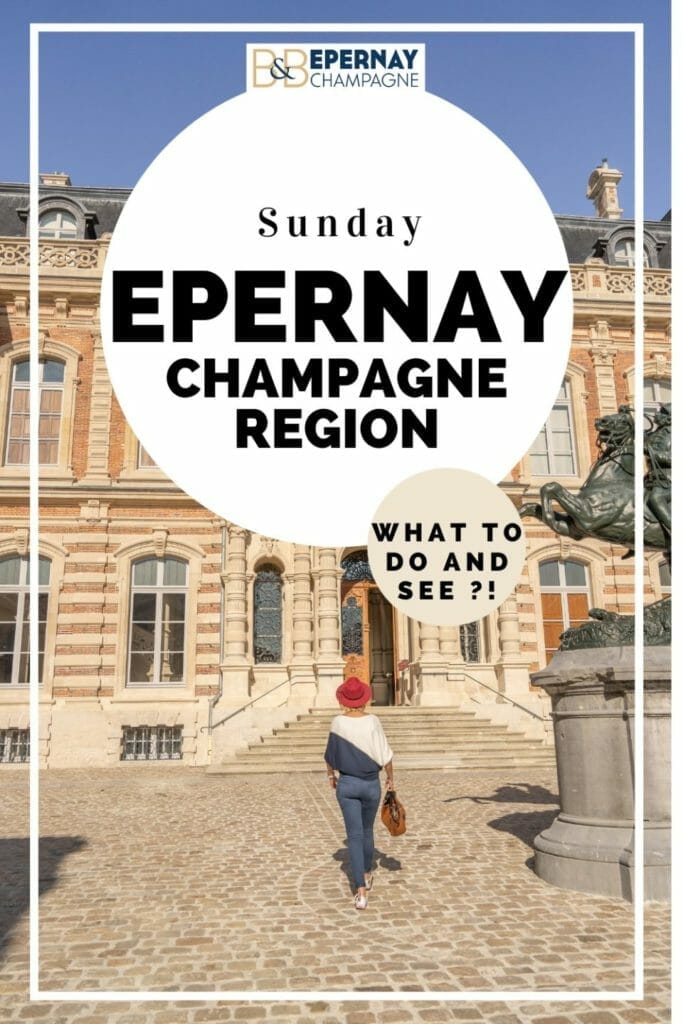 This article contains affiliate marketing: this means that I get a small commission on the Booking links.
This allows the blog to live (translation, etc.) however it does not increase the price for you.