Welcome to the Champagne region, France, we are Sarah and Romain, résidents in Epernay at heart, and happy hosts of visitors from all over the world at our flats in Epernay. Today, we invite you to cycle with us through Epernay on an (electric) bike ride and discover everything our beautiful Champagne region has to offer! Come with us to discover Épernay by bike!
In addition to sharing warm and friendly moments with you, our main aim is to make your stay as pleasant as possible. That's why we want to offer you the best recommendations, thought up by two local people who love the Champagne region, for unforgettable and unique visits.
Go for a bike tour around Epernay, this 50 km ride on the cycle route will allow you to discover the surrounding villages while enjoying a dream setting: halfway between the Marne and the Champagne vineyards.
Get off the beaten track and organise your cycling day tours to Epernay now!
Epernay and its surroundings by bike
Between listed hillsides, natural sites, picturesque villages and vineyards as far as the eye can see, the Champagne region offers you its most beautiful landscapes. In order to make the most of it, we suggest you slow down for a moment to enjoy a cycling tour, at your own pace, along the water.
In addition to your day trip itinerary, those who want to enjoy the breathtaking view can climb the local mountains, a panoramic view of Epernay and the Marne Valley awaits you, and we promise you that this is the most beautiful of rewards after a days cycle.

Electric bike rentals
We provide our renters with bicycles, allowing them access to the most beautiful routes and corners of the surroundings, but also to ride through Epernay to reach the must-see places of the city and enjoy the champagne tastings.
Because we want you all to enjoy our hilly area, whether you are a beginner, intermediate or advanced rider level, all our bikes are electric, tour Epernay with pleasure, without constraint or effort while cycling.
For €35 you can spend a whole day cycling around and discover the best parts of the world-famous champagne region and make some great memories.
Cycling through the Champagne region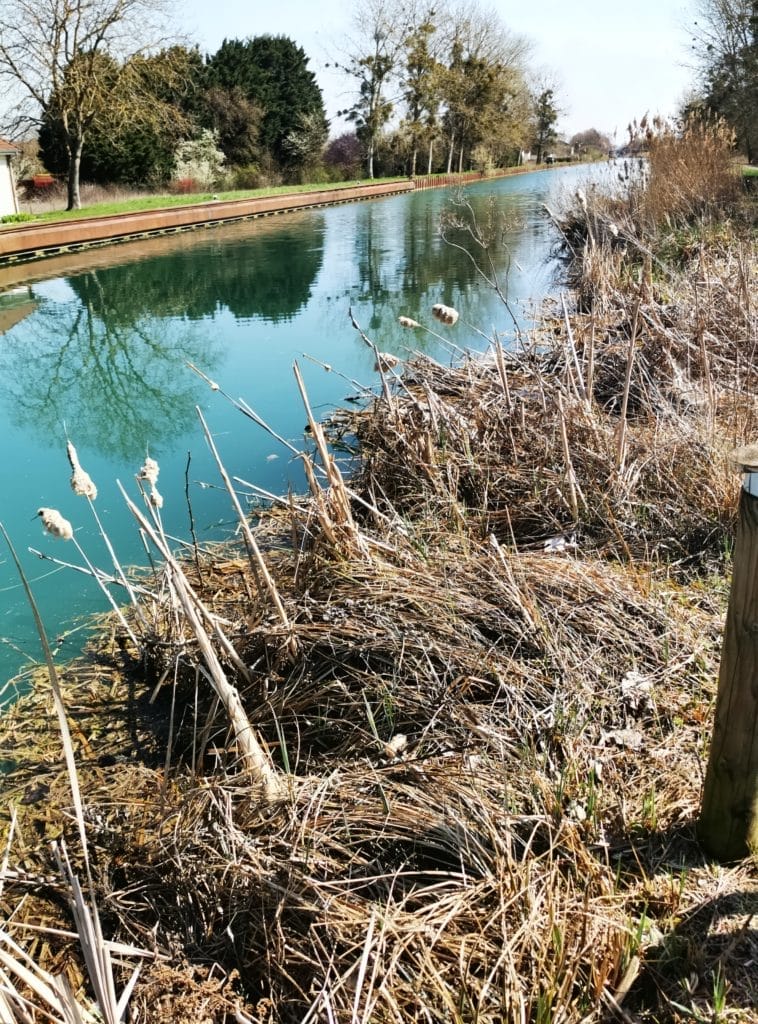 This circuit is achievable in all seasons, cycling under a sunny blue sky or under the beautiful warm colours of autumn, is always a pleasure. We love this greenway that winds through the Champagne vineyards along the Marne and its small side canal.
For the tenants, you begin this itinerary from our flats, but it is also possible to leave directly from the greenway, it is located just 3 km from our gîtes.
You will take the greenway at the commune of Dizy, from where you will reach Damery for a stopover.
Once you arrive in Damery, it is essential to stop there and discover the town, and take advantage of this moment to meet a winegrower and enjoy a tasting. Our favourite is Maurice Choppin, but we will tell you more about him later.
After this beautiful visit, you will go back to Cramant, to reach the charming village of Hautvillers.
As the adage says, never two without three, it would be a shame to miss Ay, a small village in the Champagne region. We suggest you take a lunch break in the heart of this small village.
To finish this day in beauty, you simply continue on the greenway to Bisseuil where you will make the last stop for a champagne tasting at the village bar.
It is time to join us in Epernay to tell us about your wonderful day which is coming to an end.
The highlights of the cycling route
To whet your appetite, we present you with the must-see places on your route that you will come across during your ride to visit Épernay by bike, not to be missed under any circumstances!
Damery and its unusual vineyard
An ancient Gallo-Roman village, Damery is a small charming village nestled on the banks of the Marne. Special mention should be made of the avenue of plane trees that form a courtyard of honour on the road. Take the time to pass by and enjoy this almost magical moment.
Damery is full of wine estates, but our favourite is undoubtedly the Maurice Choppin vineyard, which we invite you to visit without further delay. Benjamin Choppin, a passionate artisan winemaker, perpetuates the family heritage by creating natural wines that express all the richness of the Champagne terroir, with respect for the living.
Much more than a simple wine, it is a true wine of enthusiasts that you have the opportunity to discover and enjoy a tasting in this charming champagne House which offers an open and friendly welcome.
Address: 29 rue Alphonse Perrin, 51840 Damery, France
Tel: 06.65.43.45.79
Charm and heritage in Hautvillers
Not only is it a picturesque little village that you are about to set foot in, but it is above all the cradle of champagne. With its ideal location, cradled by the hills on which the grandiose Champagne hillsides rise, Hautvillers is a true corner of paradise.
Cycling through its charming streets on your electric bike, before entering the heart of the famous Saint-Pierre abbey.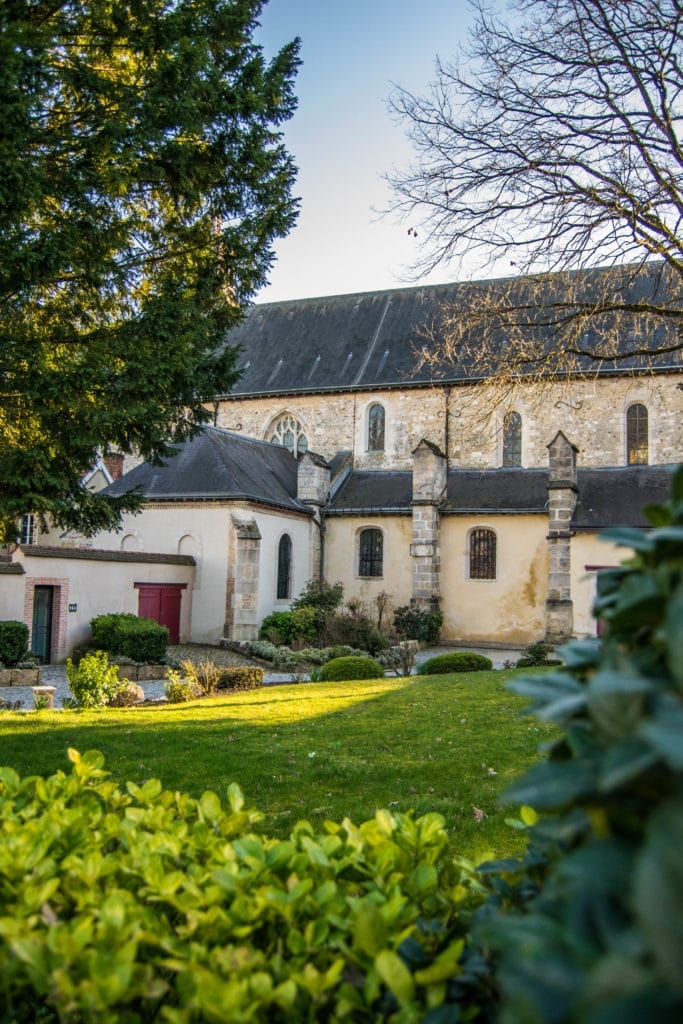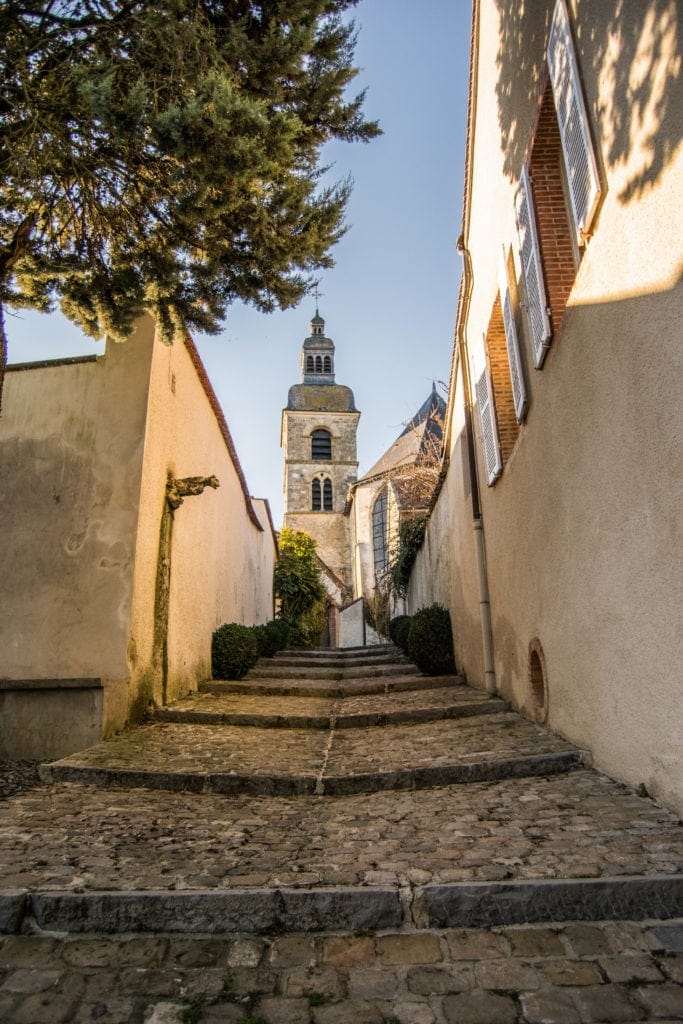 Gastronomic break in Ay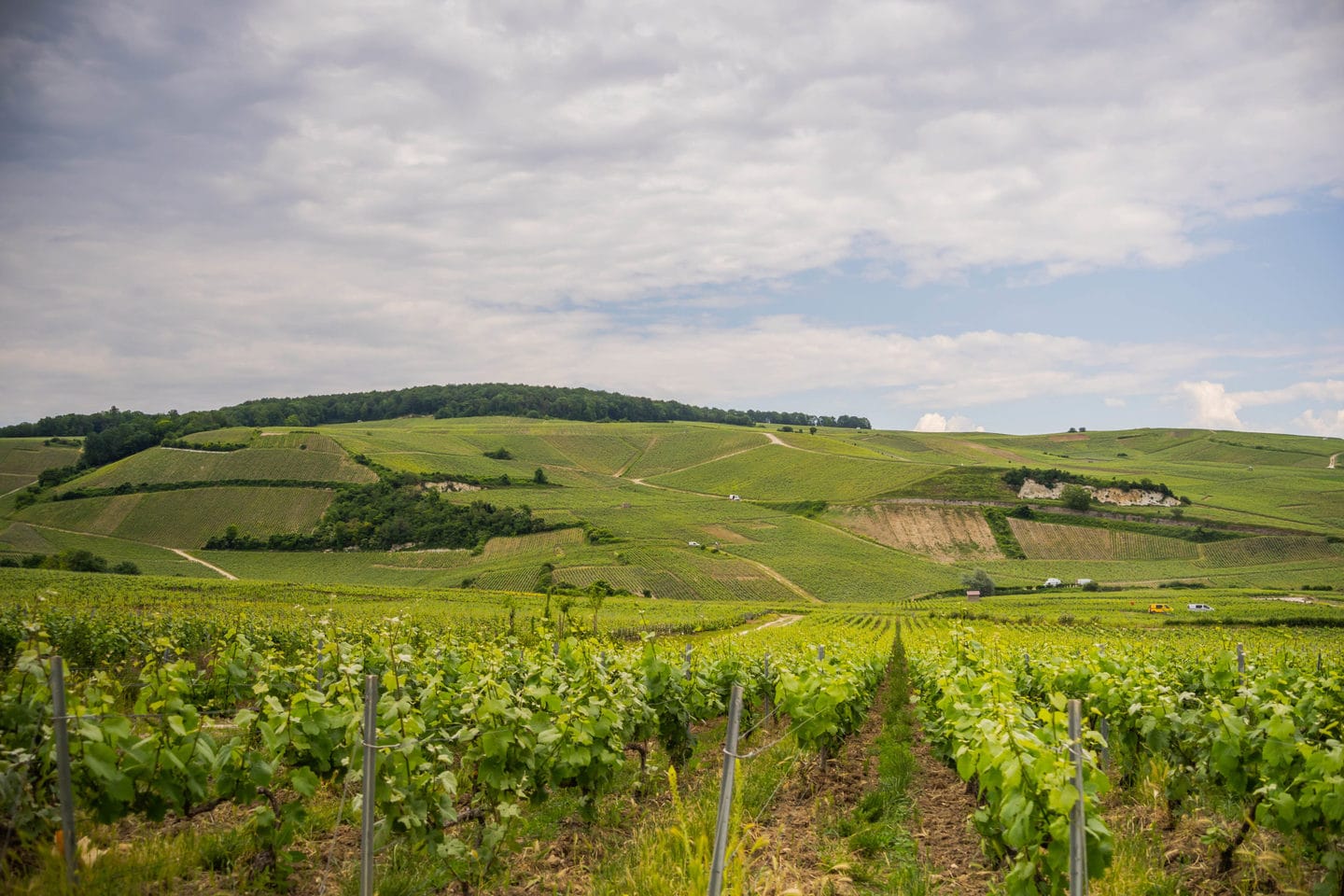 Your lunch break is well deserved after cycling those few kilometres, and Ay will be the ideal place to eat. The Rôtisserie Henry IV, restaurant and wine & champagne cellar, offers a menu of dishes based on fresh and seasonal products as well as a drinks menu full of local treasures.
Aperitif in Bisseuil
The small village is just a stone's throw from the greenway, which allows you to easily ride to it and discover its historic centre, the church and its amazing swing bridge.
But the most pleasant thing will be to share a gourmet moment, join a bar in the village and enjoy tasting some champagne before taking on the road again.
It's already time to head back to Épernay, but if you want to finish the day in a bubble of pleasure, take a seat in one of the best restaurants in the area, they're our favourites, admittedly we are both gastronomy lovers.
For those who are in a hurry, we suggest a slightly shorter cycle itinerary, ride from Ay-Champagne to Hautvillers, with only 25 km, it will also start from the greenway, but the loop will be in the other direction.
Find out our best tips for visiting Epernay and its famous region, we look forward to seeing you!
---
Discover our holiday rentals in Epernay, France
This article contains affiliate marketing: this means that I get a small commission on the Booking links.
This allows the blog to live (translation, etc.) however it does not increase the price for you.