The perfect guide for a weekend in Epernay
Are you spending a weekend in Epernay in the Champagne region and looking for the best tours and must-sees? You've come to the right place, we've put together a program full of surprises for you, to discover the Champagne region, France and all its treasures.
Who are we? Sarah & Romain, two locals in love with Epernay and the Champagne region, and owners of our apartments just a stone's throw from the Avenue de Champagne.
Our goal is to guide you through your 2 days in Epernay and its surroundings, including Reims, to help you discover the best tours and places to visit and take you to our favourite spots to enjoy Champagne bubbles and food.
Today, we offer you a complete Epernay tour program to be carried out over two days, because discovering Epernay and its surroundings in 2 days is the perfect timing.
Between discovery, pleasure and tastings, all in the company of local Champagne enthusiasts.
An ideal day in Epernay
Your first day in Epernay
Because we want to show you the best of Epernay, we have put together the ideal program for you for a day of tours, allowing you to discover the city's must-sees.
You will find the details of this first day in my article and I make you a quick summary just below.
Remember to book a week before your arrival:
– Cellar Visits
– Champagne tastings
– Restaurants
After your flight onboard the Epernay balloon, where you will have the opportunity to enjoy a superb panoramic view of the valleys surrounding Epernay and Reims, you will be able to join the Avenue de Champagne, where you will find the most beautiful Champagne Houses and where you will be able to tour and enjoy a few bubbles of the best champagnes from our region.
Then, you can go to one of the best restaurants in Epernay, among a selection of tables all tested and approved by us, and we are both selective about places promising wine and culinary pleasure.
After this gourmet break, your next destination, the landscaped park of the Hôtel de Ville, Epernay, for a short soothing walk in an idyllic setting. And to finish this day in beauty, you must absolutely pass by Hautvillers, this small village is also called the cradle of Champagne. Hautvillers is just a 15-minute drive from Epernay and 30 minutes from Reims.
During your day tour, as you stroll through the streets of Epernay, don't miss the architecture of the fabulous Champagne Houses, but also the Church of Notre Dame, a magnificent sight to behold.
If you are as greedy as us, go and have a sweet treat at Dallet, undoubtedly the best pastry shop in the Epernay area.
Discovering Champagne, 2 days in Epernay
As an essential part of your day tour program, we invite you to set foot in the heart of Epernay to learn all about Champagne and its history, but also to visit the chalk pits where you will find more than 200 million bottles of bubbles.
To make sure you don't miss anything along this weekend in Epernay, we really recommend that you visit one of the cellars of the biggest Champagne Houses, before exploring a smaller one, in order to receive two unique points of view from Champagne experts, which will allow you to have different explanations that complement each other.
After Epernay, head to Aÿ-Champagne
Located only ten minutes from Epernay and 35 minutes from Reims, the small village of Aÿ-Champagne stands in the middle of a vineyard classified as Grand Cru, one of the most prestigious in the Champagne valley. The little anecdote is that the name of this charming village surrounded by hills where the vines flourish is pronounced "I-he".
We love the atmosphere of this typical village, animated by the inhabitants and the local shopkeepers who gladly open their doors to you. For a true Champagne immersion, enjoy an aperitif at the bar in the main square, with a compulsory visit to the beautiful main street of the village and its superb Champagne houses that we love so much.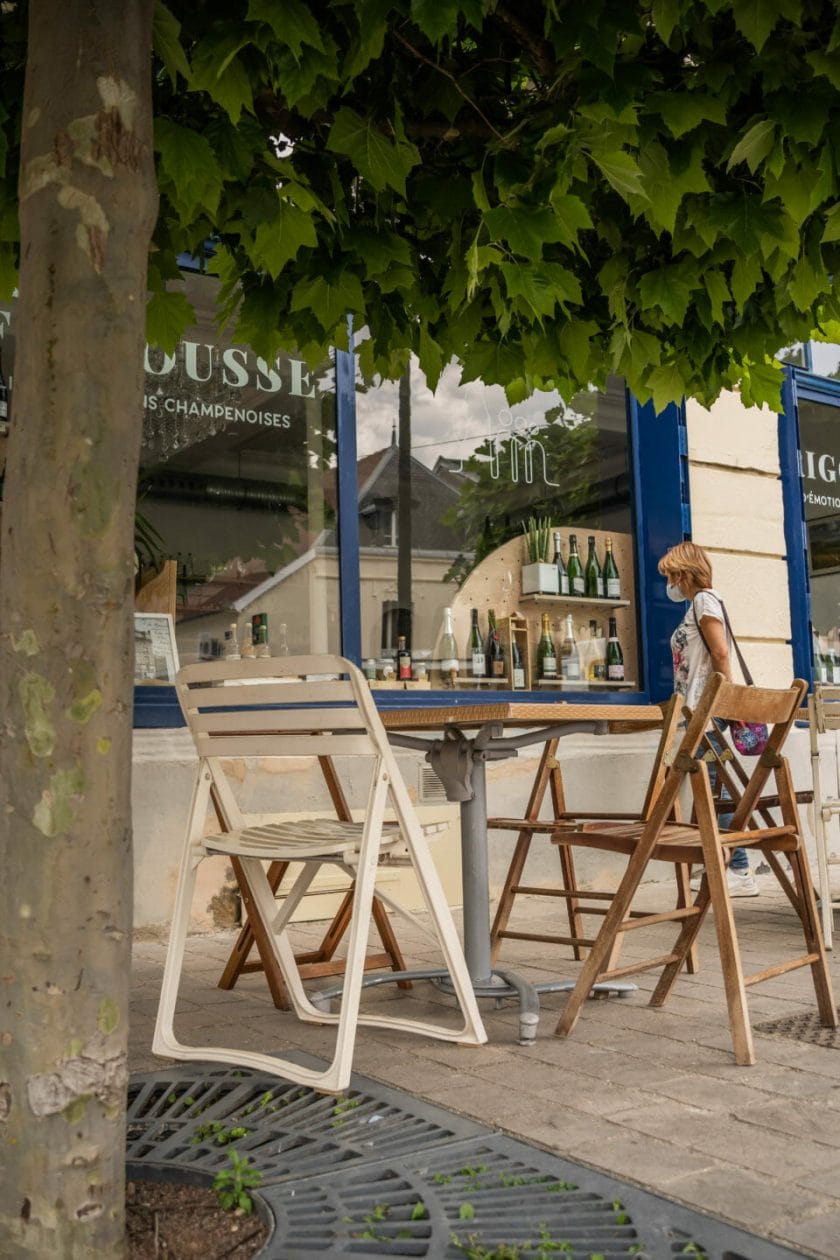 Food lovers can also enjoy some excellent restaurants with a great price-quality ratio.
If you want to taste some bubbles, we suggest you visit and tour a small local winemaker to discover Champagne in a new way and taste the creations of passionate craftsmen.
Our local champagnes are renowned throughout the world because of the quality of our terroir and the know-how of the best experts, such as that of the House of Bollinger, much appreciated by the British royal family and official Champagne of the famous James Bond. In the same vein, we also recommend the bubbles produced by the House of Billecart-Salmon, renowned for its iconic Brut Rosé cuvée.
Beer lovers can indulge themselves at Jérôme Houry, the famous Champagne brewer and creator of the Agéenne beer, who offers craft beers made with love and passion. The most curious will also have the possibility of visiting the brewery with Jérôme before finishing tasting his beers.
Don't forget to take a short break on the bench in front of the town hall. You will leave with a small souvenir by taking a selfie next to the statue of René Lalique, a French jeweller and master glassmaker who became famous thanks to his talents in the field.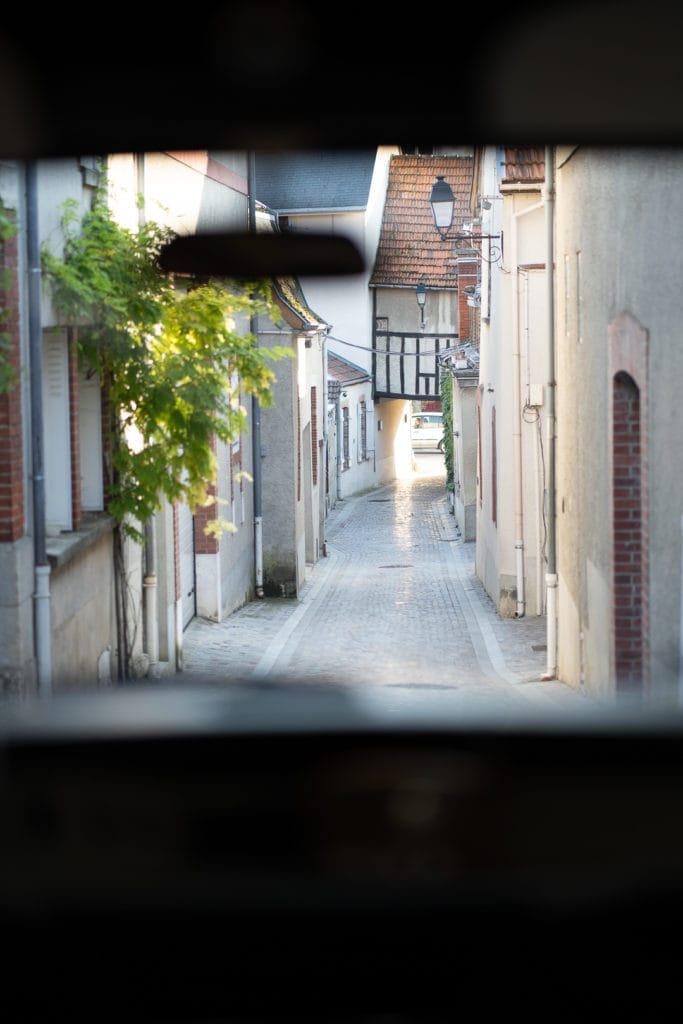 Where to sleep in Aÿ-Champagne during your weekend in Epernay? I recommend a couple of spot
If you want to spend a good night's sleep in the area, we invite you to join Aurélien, who welcomes you in his house where he refurbished 2 apartments nestled in the heart of the village of Aÿ-Champagne. With an ideal location, you will only have to walk a few steps to have a bite to eat, sip a few bubbles of Champagne or treat yourself to a delicacy from the village bakery. The 2 apartments are located at the same address, so you can rent the whole house!
Cédric also offers 2 apartments in the same building for a total of 8 people. The apartments are very close to the market and the city center.
In addition to offering great accommodation, Cédric is a welcoming host, available and very responsive to all your requests.
Where to eat in Aÿ-Champagne?
The Rôtisserie Henry 4
Because your taste buds also deserve the best, you absolutely have to take a seat at the Rôtisserie Henri IV. Whether under the shade of the trees in the outdoor courtyard or under the superb glass roof, your table awaits you in this exceptional setting, where you can enjoy a generous and gourmet cuisine created with local products.
The little extra of this establishment is that it also serves as a wine and champagne cellar, so you can match your dishes with the best drinks of our region.
As the place is popular with locals and tourists alike, we strongly recommend making a reservation.
Info: the Rôtisserie Henri IV is located about ten minutes from Epernay and 36 minutes from Reims, and less than two hours from Paris!
Address: 46 Boulevard Charles de Gaulle 51160 Aÿ-Champagne, France
Tel: +33.3.26.54.77.40
Visit Pressoria : A sensory experience
This time, we invite you to take a break at the foot of the hillsides classified as a UNESCO World Heritage Site, in a former vine pressing centre of the Maison Pommery, where a new and unique museum has been established since May 2021: Pressoria, the sensory interpretation centre of the Champagne wines of Aÿ-Champagne.
Much more than a simple cultural place, with the help of your five senses, you are invited to take part in a sensory tour around Champagne to discover all the secrets of Champagne.
We really recommend this surprising and original immersion tour, which ends with a tasting of two vintages of champagne or grape juice for the youngest, all while admiring the view of the Champagne vineyard.
Info: the Pressoria museum is located about ten minutes from Epernay and 35 minutes from Reims
Entry fee : 18€ per person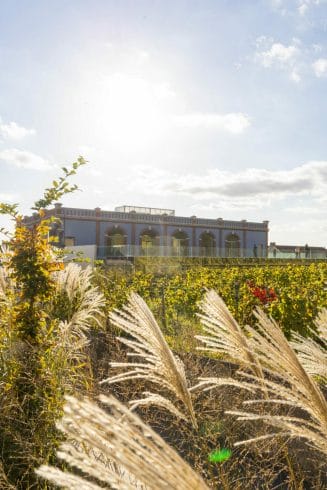 Time travel at La Cave aux Coquillages, Champagne
We go off the beaten track to take you to an unusual place. We offer you a completely unexpected and surprising journey in Champagne: La Cave aux Coquillages.
This time, the cellar in which you will set foot is different from the others, and it contains other treasures than our traditional bottles of Champagne. Indeed, you will enter the heart of the Champagne region, 45 million years old, when the region was only a tropical beach, far from the vineyards that today cover the Champagne valley.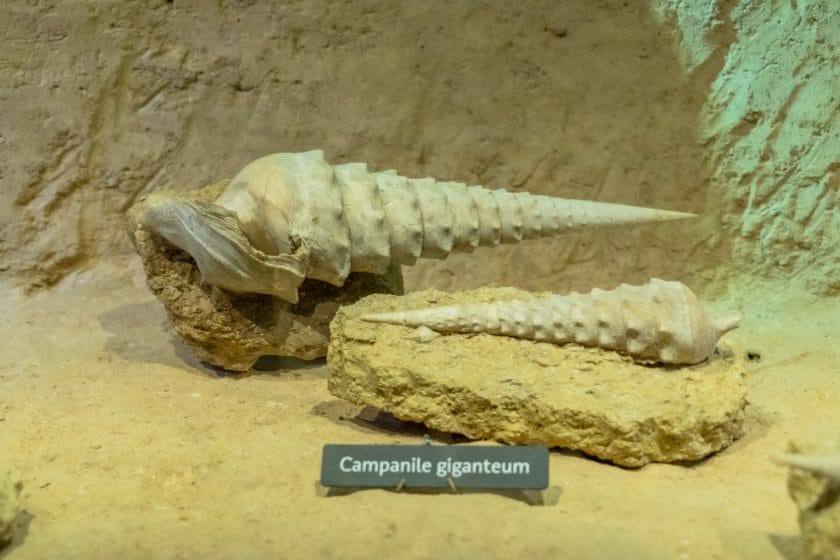 It is the ideal place to discover the history of the Champagne region from another point of view while admiring the collection of fossils that make up our rich natural heritage.
We really recommend a visit to the Cave aux Coquillages, where you can also enjoy a tasting of Legrand–Latour champagne. This journey through time is so original and interesting that it will appeal to both young and old.
Tour Info: the Cave aux Coquillages is located at about 20 minutes from Epernay and 30 minutes from Reims
---
With this dream programme of tours, the only thing you need to worry about is blocking the dates when you will come to visit us.
Day 1
Epernay & Hautvillers
Epernay Ballon
Visits and wine tasting in Epernay on the Avenue de Champagne
Nice walk in the city center and the parks (Town hall and museum)
Let's go to Hautvillers for a last tasting and an amazing sunset
Day 2
Ay-Champagne & Fleury
The village of Ay-Champagne 10 minutes by car from Epernay with a nice walk through the village and a visit to the "Pressoria" Museum
La cave aux coquillages in Fleury-la-Rivière
And if you are lucky enough to stay in Champagne for a few more days, it will be a wonderful opportunity to discover our other favourite tours and places to visit in and around Epernay and Reims.
Don't wait any longer for 2 days in Epernay. Come and take a break in the heart of the Champagne Valley, France!
Weekend in Epernay: Practical Information
Transportation
Train
Consider downloading the Trainline app, which is much more convenient to use than the SNCF website.
Ay-Champagne – Epernay: from 2.90€.
There are trains every 30 minutes between 5:30 am and 9:30 pm on weekdays.
Bus
Line 10 can pick you up at Epernay station and take you to Ay-Champagne. This line operates from Monday to Saturday (except holidays) between about 6:30 am and 7:00 pm.
Buses run every 20 to 30 minutes.
Bike
To go to Ay-Champagne by bike from Epernay, you can cycle there.
It's a ride of about 30 minutes. It's a wide, flat road that will allow you to reach the center of Ay or the greenway if you want to go further.
City-pass
The City Pass is a new feature for 2022. It allows you to have discounts or freebies. Make sure to check what is included in the pass and whether you will need it for your weekend in Epernay. Public transport is free as long as the pass is valid.

Booking
Consider booking your accommodation as early as possible and you will have the guarantee of getting the accommodation that suits you the most. There are few cottages with terraces or gardens and they are booked relatively early (sometimes the previous season). It is easier to get accommodation for 2 people at the last minute. Cottages with more than 2 bedrooms are more difficult to find during the season.
As for visits, tastings, and restaurants, it is also preferable to book a week in advance (or even more in summer).
As for visits, tastings, and restaurants, it is also preferable to book a week in advance (or even more in summer).
Coming to Champagne
Epernay – Reims: 30 minutes by car or train
Champagne is less than 2 hours from Paris
There are direct trains from the Gare de l'Est to the Epernay and Reims stations.
Pin for later!
On Pinterest
---
This article contains affiliate marketing: this means that I get a small commission on the Booking links.
This allows the blog to live (translation, etc.) however it does not increase the price for you.