Are you planning a trip to Epernay and the Champagne region? Are you looking for the best breweries in Epernay? Do you live in the Champagne region and want to taste the best craft beers?
For all those curious, who don't like to do what everyone else does, those who want to get off the beaten track, and want to see something other than the recommendations of the biggest tourist guides: you are in good hands to discover Epernay and the Champagne region. Welcome to our home, we are Sarah and Romain, Sparnacians at heart, and we want to make your trip unique and original.
As seasoned globetrotters, we want to offer our visitors that little extra that never leaves you indifferent, an anecdote to tell back home. What could be better than the advice of locals? Nothing, we agree.
Yes, Epernay is the famous Avenue de Champagne, the Champagne, its cellars, vineyards, its wine, but not only! In Champagne, you can also find excellent craft beers, and here we take you to the best breweries in Epernay.
After tasting the wine and visiting the must-see places in Epernay, it's time to go and enjoy a bottle of beer at the best breweries in Champagne!
Epernay's favourite breweries in Epernay – 100% local advice guaranteed.
Bières l'Agéenne – One of the best beers around
Welcome to Jérôme Houry. His brewery has been open since 2016 when he decided to combine his love for beer and his skills as a farmer to offer you a wide selection of craft beers.
You can book a group brewing workshop where you will learn about all the steps involved in making a beer, from malting and yeast to fermentation.
And if you prefer, it is possible to visit the brewery with Jérôme before a tasting of his beers. For locals organising your events, the JHP brewery offers the hire of beer taps and kegs!
La Tête de chou – a brewery not to be missed in Épernay
This is the story of Benoît and Ariane, brewers since 2016, who wish to share their passion for craft and local beer, perched in the hamlet of Alencourt, which offers them a little treasure: a freshwater spring underground. Fervent defenders of the quality of the beers produced, they are all brewed with spring water and undergo neither filtration nor pasteurisation.
Taproom : Since May 2022, la tête de Chou has opened a really nice place just next to their shop. They wanted to create a bar to serve their beers and it's done!
You will be able to drink all the Tête de chou beers on draught but also wine and champagne and soft drinks. It will also be possible for you to nibble on good things (sausages, planks of cold cuts, home-made rillettes…).
Beer taps are available for hire for local residents.
Fans of French songs will enjoy!
La bouquine – Don't miss this beer!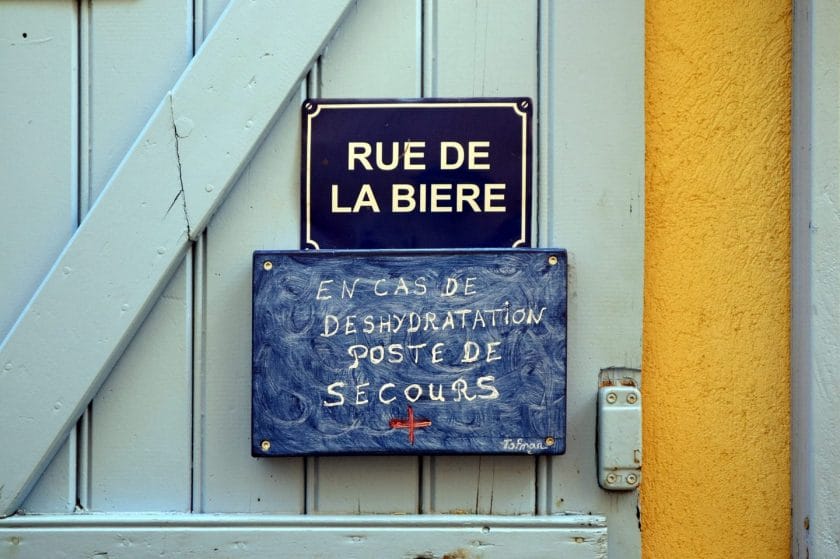 There is something for everyone. Beer lover Mathieu Aubert launched his micro-brewery in 2011 to offer you a beer bottle in his image: original and generous. You can discover a wide choice of local and artisanal beers. It is par excellence to enjoy a good beer bottle in a friendly and relaxed atmosphere. Good humour is the order of the day, if not mandatory! At lunchtime, some food trucks are present to accompany your bottle of beer and delight your taste buds.
La fabule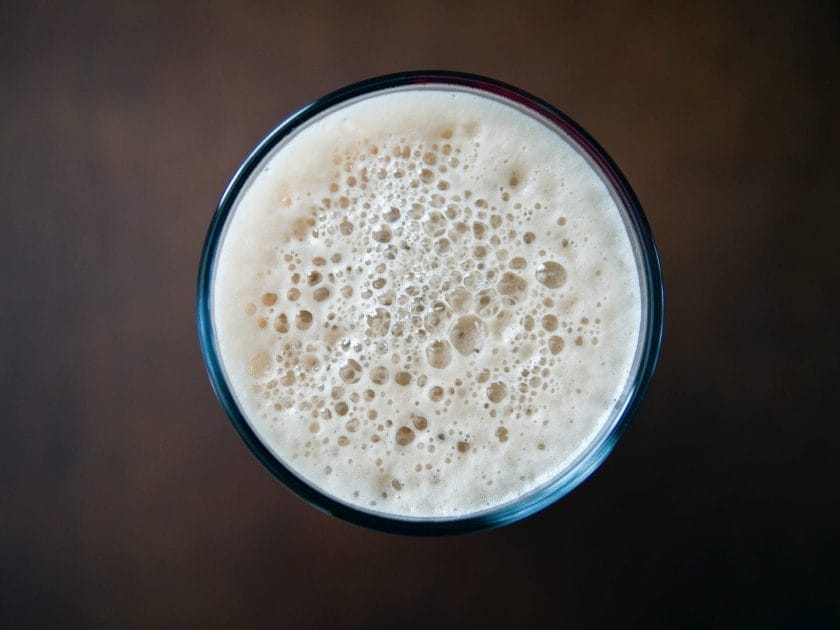 Brendan Le Moulec opens the doors of his artisanal factory of local and fair trade urban beers, as he has taken care to define them. In a desire to bring people together through this shared drink, he wishes to pass on his message: "Another vision of the world is possible, and it starts with consumption". To do this, he joined the Nature&Progrès federation, with characters committed to promoting agrobiology and biodynamics. More than a craft beer, you will appreciate the convictions that Brendan conveys with passion in his work.
€150, on reservation, you can come and brew your own beer, alone or in two.
Brasserie des faux – Whisky experts make beer
Thierry Guillon invites you to come and taste his beer in an atypical place: a 10-hectare forest area, a stone's throw from the Faux de Verzy, formerly the Saint-Basle Abbey. Ideal for nature lovers and history buffs, you can enjoy the brewery and its open-air inn.
To remain original, the concept of this new brewery is to propose a light and unique seasonal beer, which can be consumed only on the spot.
When making its Esprit de malt de la Montagne de Reims (whisky), the Guillon distillery brews beer for the anecdote. It is this beer that will fill your pints or bottle, to which honey from the house's beehives is added. And not to spoil the surprise, we will let you discover all the historical particularities of the place. A unique moment in a unique place, that's the promise made by the brasserie des faux.
Brasserie Buissonnière – Natural craft beers
Patricia Fourny and Mikaël Chenu, a couple from Champagne and passionate about the world of beer, have been offering you a small beer production since May 2019.
But before being brewers, they were a duo of cereal and grape farmers, selling their products to local cooperatives. Their primary inspiration is homemade. To this end, they plan to label their bottles of beer as "farmhouse beers", being developed with their own cereals and hops.
Although small, with its 7 different beers, ranging from lager to black beer, including a white and amber, the selection offered by Patricia and Mikaël will delight the taste buds of beer lovers.
The small selection, which cannot be found anywhere else, is the beer vinegar, homemade and elaborated from the beers of La Buissonnière. You must absolutely taste this original creation.
Because they love to meet the consumers of their beers, Patricia and Mikaël are waiting for you at the Buissonnière brewery. For local beer lovers, it is possible to order online and have the beer delivered to your home in the area surrounding the brewery.
---
Don't forget to leave with a local souvenir, offer foam and bubbles to your friends and family or stock up on water for the thirstiest.
As you can see, Epernay and the Champagne region are full of places not to be missed, and our local brewers contribute greatly to its richness. And after the best breweries of Epernay, to complete your experience, we present to you right here our selection of the best restaurants of the area, quality and flavours guaranteed, word of mouth of gourmets!
Please take advantage of our local experience, book your stay in one of our apartments in Epernay. We are always happy to meet new people and share our best tips with our visitors for free.
Pin for later !
On Pinterest
See you soon to create delicious memories!
Come visit us, take advantage of our advice, and discover Epernay and the Champagne region's beer, wine, and more!
This article contains affiliate marketing: this means that I get a small commission on the Booking links.
This allows the blog to live (translation, etc.) however it does not increase the price for you.